PerleALPHA MARINE COLLAGEN SOAP
FUNCTION & MERIT BY MARINE COLLAGEN SOAP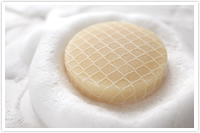 The grains on the surface is polymer collagen scrubs. Preventing scrub's specific stimulation, it cleans up dead skins without skin strain. And low-molecular collagen leaks in skin from layer of keratin.

It takes above 90 days to make this soap as made by hand. Each soaps wrapped by the hand-made nets, so that you can get enriching bubbles without using any other net. Free preservative, antioxidant or aroma chemical. Wide range of people who has sensitive skin, the elderly, or children can use this soap for the skin care.

MAIN INGREDIENTS ON MARINE COLLAGEN SOAP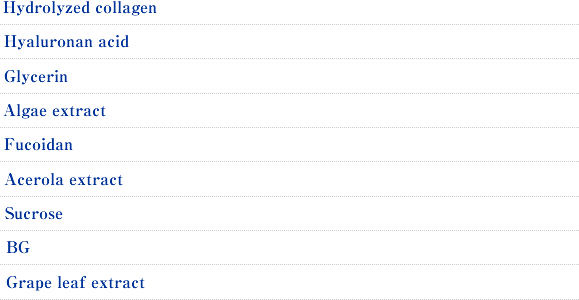 10% of the whole is collagen and moisture integrants organize 40% of the whole.
HOW TO CARE BY MARINE COLLAGEN SOAP

FLOW-CHART ON MANUFACTURING PROCESS ON MARINE COLLAGEN SOAP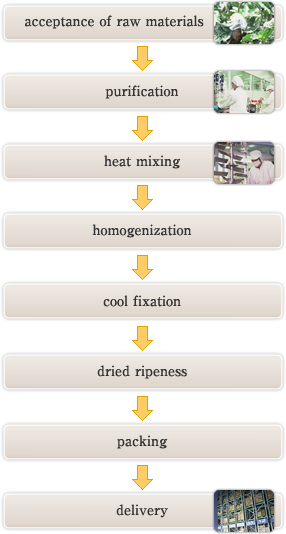 INGREDIENTS LIST OF MARINE COLLAGEN SOAP
Myristic acid, Water, Sucrose, Hydrolyzed collagen (Fish), Lauric acid, Glycerin, Sodium hydroxide, Palmitic acid, Alcohol, Potassium hydrate, Hyalurinan acid sodium, Algae extract, Camellia sinensis leaf extract, Puerariae radix extract, Aloe vera extract, Chlorella Vulgaris extract, Arnica Montana flower extract, Hypericum Perforatum extract, Hedara helix(IVY) extract, Hamamelis virginiana(witch hazel) extract, Grape leaf extract, BG, Tetra sodium Etidronate.

* Please stop using if you have any allergy or had any skin trouble like rash or inflammation by this product.


PerelALPHA marine collagen always here with you to maintain enriched & moisture skin and healthy life.